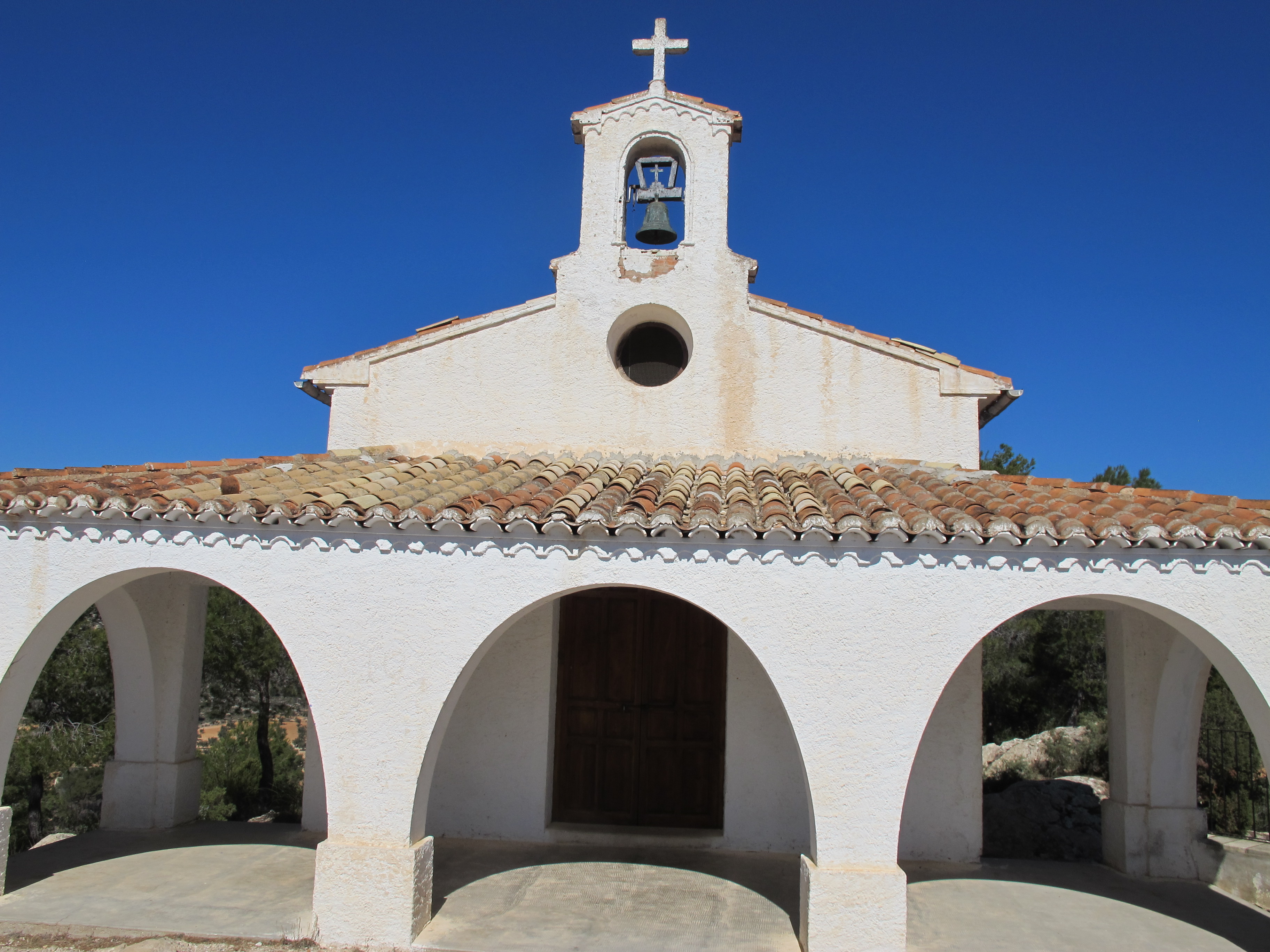 Hermitage of San Isidro Labrador
This place is called in topographic maps like "El Racó de la Atalaya", although popularly known as "La Talaeta". We are on a plateau from where you can see the wide Valle del Río Vinalopó. The Hermitage of S. Isidro, was built in the mid-20th century.
It is worth the climb to this hermitage, allowing us to enjoy a wide panoramic view of the valley and the different villages that are located in this part of the Vinalopó river route. We contemplate a large landscape divided into small fields of cultivation that will offer us different tones according to the time of the year in which we are.
La Talaeta is located at 740 m. of altitude, and at a distance of 2 km. of Beneixama. In 1948, the Brotherhood of Farmers and Farmers decided to build a hermitage, in accordance with the plan of the architect D. Manuel Puig Pastor. It is a simple rectangular chapel preceded by a porticoed atrium and covered in two waters or double slope, topped by a bell buckle where the bell is found, which was donated by the village's Cooperativa Almàssera.
In 1951, the first stone was placed in the middle of a festive atmosphere, ending the works in 1953. Since the hermitage was inaugurated, every year there is a pilgrimage to coincide with the festivity of San Isidro, where the neighbors of Beneixama go to this place to enjoy a day outdoors.
Since the creation of the Comparsa de "Llauradors" in 1971, the festival has been gaining importance, thanks to the efforts that this association realizes in its organization, going to the romería with its festive dresses, which undoubtedly has given a major highlighting the festival of San Isidro.